Pakistan Long Grain IRRI9/C9 Parboiled Rice
---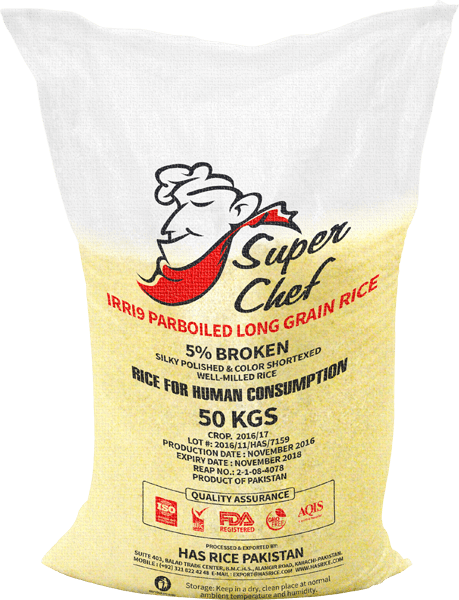 IRRI 9 is a type of long grain non-basmati rice produced in Southern region of Punjab province & in some areas of Sindh province of Pakistan. Many people prefer the muggy touch this rice has to offer. Much of Pakistan's export of IRRI 9 goes to Saudi Arabia, Middle East, Bangladesh and Philippines.
IRRI 9 Long Grain Rice has a longer grain size of 6.8mm along with excellent cooking results compared to other long grain white rice. IRRI 9 rice exports from Pakistan has been gradually increasing as it is preferred in many regions of the world due to its impressive results in cooking and taste.
We are leading suppliers of IRRI 9 white rice from Pakistan. We are known by our best competitive prices, unmatched quality and availability of the IRRI 9 Rice throughout the year. Customer satisfaction in terms of price and quality is our first priority and we ensure it by implementing ISO 22000:2005 and BRC quality control procedures.
We offer mandatory Third-Party Inspection (preferably SGS or Bureau Veritas) with each IRRI 6 rice shipment to ensure strict compliance of quality, quantity and quantity. Such third party reassurance is a basic requirement from buyers, thus reassuring the buyers that rice shipment quality corresponds with the buyer's order.
Specification IRRI9 Parboiled Rice
---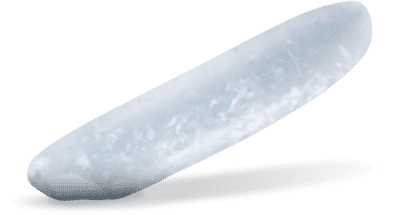 Pakistan Long Grain IRRI-9 Rice
Max. 5% Broken Grains
Max. 14% Moisture
Crop Year 2021/2022
Silky Double Polished
100% Color Sortexed
Max. 1.5% Damaged, Shriveled & Yellow
Max. 4.0% Chalky & Immature Kernel
Max. 0.5% Foreign Grains
Max. 0.5% Foreign Matter
Max. 15 pcs per kilogram Paddy Grains
Max. 2.0% Under-milled/Red Striped
Need a FOB/CIF Price Quote?
Get a firm price quote in less than 30 seconds!
No more waiting for sales team to respond! Get Instant Price Quotes for varying packaging sizes & destination ports. Choose your required rice grade, packing size & INCO Terms to get an instant quote!